k-zound music production: cookie policy
Cookies in use on k-zound.com
Not all cookies are bad...
k-zound.com employs cookies in order to provide visitors with a smooth browsing experience. Cookies are small text files which are placed on your computer or mobile device when you visit and navigate most websites in existence today.
Our cookies are primarily intended to make k-zound.com work as you would expect.
We do not use cookies to:
collect any personally identifiable information without your express permission
collect any sensitive information without your express permission
pass data to advertising networks
pass personally identifiable data to third parties
pay sales commissions
Granting us permission to use cookies
While 1st-party cookies (our own in other words) should be allowed in order to ensure full functionality of our website, you may want to block cookies which do not originate on k-zound.com.
Should you wish to do so, you will find instructions below.
Our own cookies
1st-party cookies set by k-zound.com serve to track a user's session across the pages of this website (i.e. cookie consent given, viewed items, etc.).
While the website appears to load as expected, even when all cookies are blocked, it is our recommendation to allow at least these 1st-party cookies.
Third party content
k-zound.com, like many other websites, features embedded content hosted by third parties:
These services may come with their own cookies, and blocking the latter might interfere with some functionality.
Cookies you may encounter while viewing k-zound.com
| | | |
| --- | --- | --- |
| Originating Domain | Cookie Name | Info |
| k-zound.com | PHPSESSID | PHP session cookie |
| k-zound.com | cookieconsent_status | Cookie consent confirmation |
| .twitter.com | _twitter_sess | |
| .twitter.com | ads_prefs | |
| .twitter.com | auth_token | |
| .twitter.com | csrf_same_site | |
| .twitter.com | csrf_same_site_set | |
| .twitter.com | dnt | |
| .twitter.com | eu_cn | |
| .twitter.com | guest_id | |
| .twitter.com | kdt | |
| .twitter.com | personalization_id | |
| .twitter.com | remember_checked_on | |
| .twitter.com | rweb_optin | |
| .twitter.com | tfw_exp | |
| .twitter.com | twid | |
| cdn.syndication.twimg.com | lang | |
| syndication.twitter.com | lang | |
Turning off Cookies
You can block cookies by adjusting your browser settings accordingly (Learn how).
Alternatively, or in addition to your browser settings, you can use one of the many anti-spyware programs to block / delete cookies which are considered to be invasive.
Learn more about managing cookies with anti-spyware software.
The above text was derived from content provided by Attacat Internet Marketing, a marketing agency based in Edinburgh.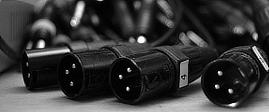 For information on my endeavours in speaker design and construction, please visit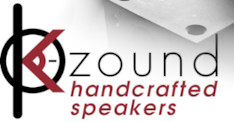 Du sprichst kein Englisch?
Kein Problem!
Ich spreche auch Deutsch und Französisch. Benutze bitte das Kontaktformular.
Tu ne parles pas anglais?
Pas de problème!
Je parle également l'allemand et le français. Merci d'utiliser le formulaire de contact.
Tweets by k-zound music production
Tweets by @KZoundDotCom